WHO WE ARE
ABOUT US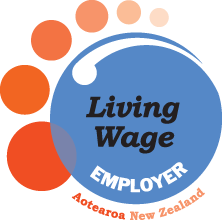 AdviceFirst is passionate about providing quality advice.
We help thousands of New Zealanders stay on track with quality advice in life and in business.
We know that everyone wants the best for their families and themselves now and into the future. We want to prosper and protect everything that we value; to take care of ourselves, the people who are most close to us and our property. We want to be able to enjoy our working lives and for our businesses to grow and prosper, then enjoy a comfortable retirement where we are well positioned to spend important and happy times with those that we love.
With so much to achieve it's rare we get to where we want to on our own. There is so much we need to know that's outside of our own learning. That's why calling on the experts at important stages of our life can make a truly vital difference between us achieving our lifetime goals or not. AdviceFirst is made up of experts and we are here to help Kiwis reach their lifetime goals. 
We were established to help New Zealanders prepare financially through life. We have years of experience offering expert advice throughout your life for both personal and business needs.
For individuals and families – we're structured so that our financial experts can be called on as needed by you and your needs. You may have one specialist adviser, but we will bring in other experts if that's what you need.
Our nationwide network of financial advisers are experienced and professionally recognized, to help you realise a better future.
The Financial Markets Authority regulates our Financial Advisers.
We can help you with investment, wealth management and retirement planning – to a wide range of insurances. 
For businesses – we understand that every business is different and so that forms the foundation of our advice and it's how we build solutions – designed to match your differences and the needs of your employees.
We can help if you need immediate relief from some business pressure points or a safe pair of hands to guide you through key people issues or opportunities.
Our specialized POD | AdviceFirst  HR experts can provide advice and deliver a solution with the perfectly blended team to match.
Additionally, we can help lift your workplace health, safety and wellbeing, including Mental Health First Aid and an introduction to mindfulness.
In 2019, we acquired Tactix. Tactix | AdviceFirst  is an insights led marketing company who specialise in the development of strategic marketing plans that integrate marketing activities to achieve company goals.
Many thousands of kiwis already have a strong personal relationship with us, choosing us to provide tailored financial or business advice that includes:
managing your hard-earned cash so it grows to support your needs.
planning to realise a retirement you can really afford.
investing a windfall.
growing your business through advisory, training, consulting and coaching.
managing or partnering with you to provide tailored HR solutions.
improving your workplace health, safety and wellbeing.
and along the way protecting everything that is important.
We have the expertise, people, and resources to give you the financial advice you need when you need it.
Our advisers are experts, they'll take the time to understand exactly what you want, or more importantly what you need.
From Kerikeri to Invercargill there are AdviceFirst offices across New Zealand. All you need to remember is one thing: the future is all about what you do now. And the first step is talking to AdviceFirst.
AdviceFirst is a New Zealand wide advice network – in which AMP*, a long-established financial services company, has a majority shareholding.
AdviceFirst was formed in 2008 by a small group of Financial Advisers. Spicers also a financial planning and investment company was formed in 1987. In 2016 AdviceFirst and Spicers joined together as one company to operate as AdviceFirst, a nationwide network of professionally recognised financial advisers.
In 2018 POD, an HR Consultancy, joined AdviceFirst broadening our business offering. Later that year we began building out our eco-system of advice, centred on adding further value to SME NZ.
We have since added Business Advisory services and partnered with Safe365 to help lift the workplace health & safety culture in New Zealand. We also provide additional support for business clients with the option for workplace groups to partake in Mental Health First Aid and Mindfuness training, because at AdviceFirst and POD we take health and safety in the workplace seriously – be this physical or mental health.
In 2019, we acquired Tactix. Tactix | AdviceFirst  is an insights led marketing company who specialise in the development of strategic marketing plans that integrate marketing activities to achieve company goals.
Speak to us about how you can achieve your goals. Let's talk.
* AMP New Zealand Holdings Limited, is part of the AMP Group of Companies.