AdviceFirst is a nationwide services network providing financial advice and specialist business expertise to help thousands of New Zealanders prosper and protect themselves through life.
We are focused on helping our clients achieve their goals to realise a better future.
Founded over ten years ago with AMP as our major shareholder, we've grown to become one of the largest service providers of our kind with over 10 branches and around 100 employees helping New Zealanders nationwide.
Our services
As we've evolved, we've expanded our specialist expertise. Today, we offer a wide range of comprehensive services to benefit individuals, families, businesses and their employees.
For individuals and families  
Investment advice and planning to help you prosper and protect your wealth.
Insurance advice and planning for all kinds of cover to help protect you and your loved ones.
We have a strong reputation for getting claims paid for our clients.
We only recommend investment platforms and providers who meet our strict criteria to help achieve good outcomes for you.
AdviceFirst' investment and insurance Advisers are educated to some of the highest levels for the industry. In addition, our Advisers are paid a salary. Not commissions. They are motivated to achieve good outcomes for our clients. Not sales.
For businesses
Group insurance and superannuation advice and planning that delivers real benefits for employers, employees, and their families.
Human Resources, and health & safety services for SME workplaces.
Business organisational development advice and planning.
Specialist marketing expertise and strategic planning.
In the Community
AdviceFirst is proud to be a New Zealand accredited Living Wage business.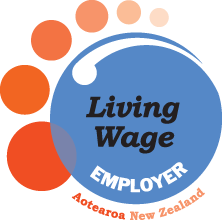 * AMP New Zealand Holdings Limited, is part of the AMP Group of Companies.