ADVICEFIRST
Careers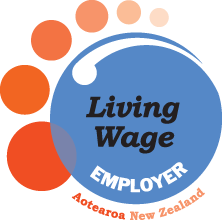 At AdviceFirst, we are the expertise, people and resources to give New Zealander's the advice that's needed, when it's needed.
Our people are people's people
We pride ourselves on being experts, but we won't use complicated jargon. Instead, we take the time to understand exactly what our clients want, or more importantly what they need. Then we will put forward ideas and make recommendations personalised for them. We're not off the shelf! No one-size-fits-all, she'll-be-right.
We offer people the environment to flourish, grow and develop. We aren't your normal workplace – we're not rigid, boring or the status quo. We push each other to not just do good but do great!
We also give a damn. About our clients, about our people and our community. We have an extensive benefits programme; we give back and we support causes which are dear to our heart.
So, what are you waiting for?
Current Vacancies
If you have experience as a Financial Adviser then we would love to hear from you even if we don't have a listed vacancy. We may just have the perfect opportunity for you! Otherwise our current openings are below:
Client Services Representative
We have a fantastic opportunity in Wellington for a customer services superstar to join our small yet busy wealth administration team. We are looking for someone who is passionate, committed, has an eye for detail, is super organised and has a great sense of humour.
You will be part of the centralised team that supports our Wealth Clients and Advisers, by primarily ensuring the accurate and timely processing of wealth transactions and related documentation. This team also jumps in and supports our regional crew members when they are extra busy or away on leave.
If you have a passion for helping clients realise a better future and want to join a crew of peoples' people flick us an email on: recruitment@advicefirst.co.nz
Client Experience Specialist – Insurance
We have an exciting opportunity for someone to join our Risk Insurance team to service and support our existing risk insurance clients and working through what solutions/services they may require. You will need to have great communication skills and the ability to build rapport and trust over the phone. You will be supported by a nationwide network of Advisers and professional staff who will be able to work alongside you and provide advice to clients when needed. We need someone who is extremely passionate about what they do, doing it right and has the desire to continue to develop in their own career. Your days will be spent having great authentic conversations with our customers over the phone and managing the associated processes to ensure they receive the best service possible.
To be considered:
Experience in a customer focused sales/service environment is essential
Experience in the wider financial services industry is desirable, in particular Insurance
Demonstrated and proven track record of meeting and exceeding targets
Demonstrated and proven track record of meeting and exceeding expectations
Demonstrate strong communication and influencing skills (both verbal and written) for clients
Friendly, professional approach, with willingness to go the extra mile
Have completed, close to completing or motivated to complete the National Certificate in Financial Services (L5)
Ability to work in New Zealand
If you have a passion for helping clients realise a better future and want to join a crew of peoples, people flick us an email on: recruitment@advicefirst.co.nz